Iubenda vs Secure Privacy
Secure Privacy is a simple and more affordable solution than Iubenda. Try it for free or continue reading why you should consider switching…
1. Secure Privacy is easier than Iubenda
Find Iubenda confusing?
Iubenda has many limitations and the interface quickly gets confusing. To see how easy Secure Privacy is, simply try and login to the solution and change the text of your cookie banners. All you need is to click on the banner to change the text.

2. Secure Privacy is more affordable
Find Iubenda's pricing confusing? At first, it looks cheap, but then you realize that their pricing is confusing, and quickly becomes very expensive.
We don't believe that a solution should be priced per page views. It creates changing pricing, and how do you include bots and spiders who visit your pages?
Even if you compare key functionality, you will discover that Secure Privacy is a much more attractive alternative as displayed below.

3. Future-proof solution
Secure Privacy was, again, first with fully developed support for the latest data privacy laws including LGPD, CCPA and more.
If you look for a Iubenda alternative that will partner with you for the future, you have come to the right place.
Our pricing is fully transparent and can be viewed at https://secureprivacy.ai/pricing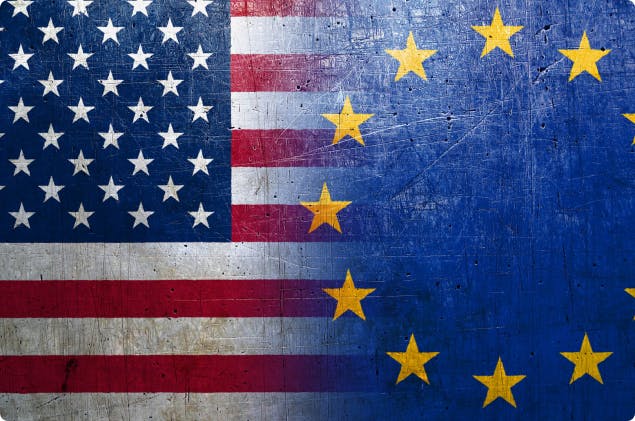 4. A self-service platform for your customers
By law, you are required to allow users to change their permissions to cookies and other technologies you are using to collect data. Users can rightfully ask to have themselves avoid being tracked by Google Analytics and other plugins you may have installed.
With Secure Privacy, you will have this fully updated with. Users can easily change their permissions in an intuitive dashboard as shown below.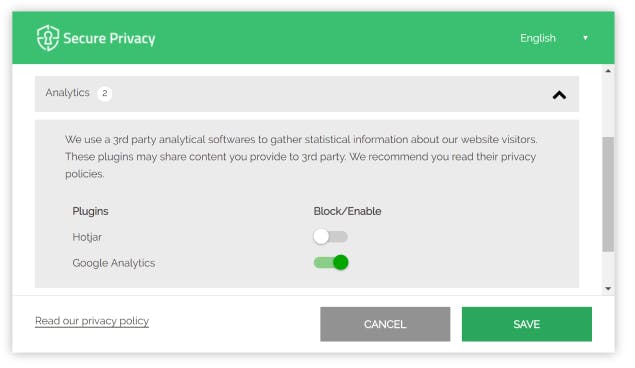 5. Secure Privacy is here to help
We're committed to making sure that you have the best experience you possibly can using Secure Privacy.
If you have any questions about Secure Privacy as an alternative to Iubenda, feel free to reach out.
We're here for you with personal support, all day, every day, no matter what you need.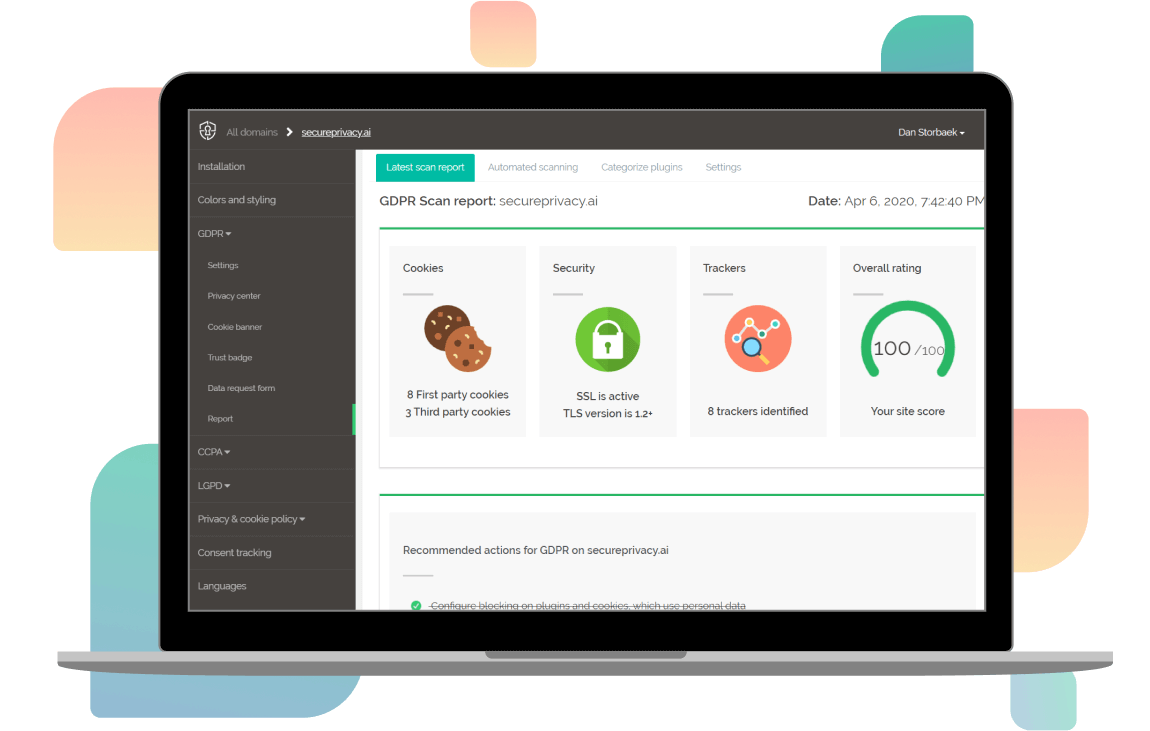 Want to try
Secure Privacy?
Get your free cookie banner up and running today!
Articles
That also interest you
Sign up to our newsletter
and get the latest news on data privacy